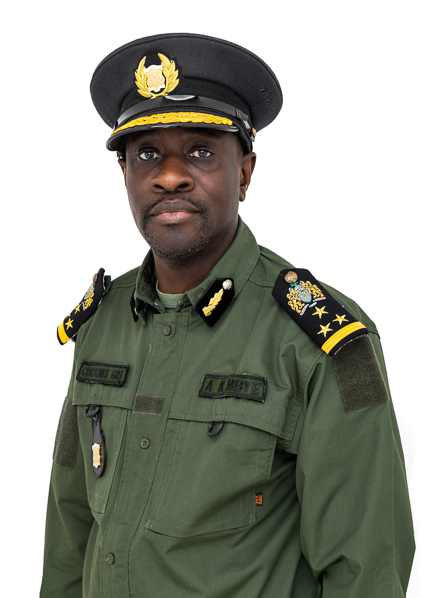 Commissioner of Customs and Excise
Alhagie K. Mbye
The Commissioner of Customs and Excise Department, Mr. Alhagie K. Mbye, is a seasoned Customs officer who has served in various positions in Customs within his 33 years of services.
Mr. Mbye rose through the ranks from a Customs officer in 1989 to managing different land border posts, seaport, airport, and Customs warehouse. Mr. Mbye also served as Deputy Commissioner of the Technical Support and Monitoring Unit where he spearheaded numerous reform agenda including the implementation of the ASYCUDA World, implementation of the HS 2017 and the HS 2022, and the development of the Customs Broker Policy. He also served as Deputy Commissioner of the Customs Operations Unit before his appointment as Commissioner of Customs in 2023.
Mr. Mbye is Currently the chair of the National Trade Facilitation Committee, a body composed of all national trade regulatory agencies and ministries.
Mr. Mbye holds bachelor's and master's degrees in public administration from the University of the Gambia and has benefitted from a series of specialized training and seminars in Customs Administration held in the Gambia and abroad.